Cleaner Development Mechanism (CDM) research work
Paryavaran Mitra was closely looking at CDM policy in India, and proposed and implemented projects in Gujarat. In this regard, a comparative study of legal framework of CDM in India, Brazil and China was done. This gave idea of the legal system for CDM projects and revenue; and also role of Government in CDM in these countries. It also gave us measures that should be taken by Indian government for transparency in CDM Projects.
Responding to UNFCCC's call for public input
We submitted comments for UNFCCC's calls for Inputs on the Policy Dialogue in January 2012.
We submitted comments for UNFCCC's call for public input for validation process in August 2011.
Our contribution to CDM
To create awareness & transparency in CDM projects in Gujarat, we did study and research of various CDM project and irregularities in it.
Monitored proper implementation of CDM procedure at local level (i.e. public notice, public consultation)
Wrote letters to government of Gujarat and central Government and approach to project proponent for public notice and public consultation in local language. Then approached local people for CDM projects and sensitized them.
Feedback/ comments/ suggestions to CDM project proponent as well as UNFCCC and also gave feedback to CDM Project. Details are given below.
Year

 

No of Projects
2006-2007
04
2007-2008
11
2008-2009
13
2009-2010
15
2010-2011
18
2011-2012
40

Collaboration with CDM Watch, Germany
Paryavaran Mitra in collaboration with CDM Watch and other organizations organized a 3-day workshop on CDM on 16 September 2009 (For report: http://carbonmarketwatch.org/wp-content/uploads/2012/04/Report_CDM-workshop-final.pdf ). The objective for this workshop was to bring together all those who are working on CDM issue and give inputs in COP-15 which was going to be organized in Copenhagen, Denmark on 7-18 December 2009. More than 80 representatives of NGOs, activists and citizens of Armenia, Bangladesh, India and Uganda remained present in it.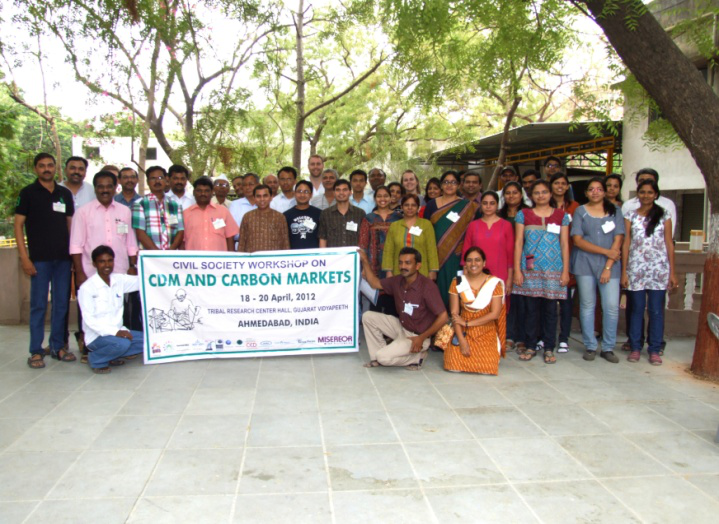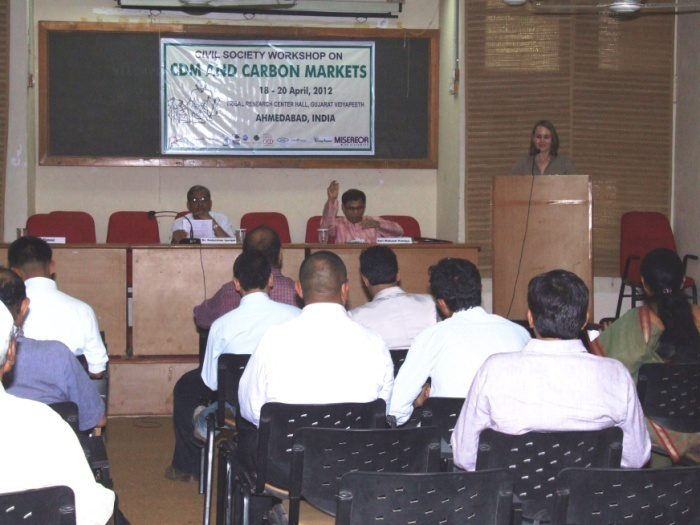 CDM paper for advocacy at Bangkok Climate Change Talk 2009 
A paper was prepared on the basis of research work done in CDM India, Brazil and China, which contains involvement of Paryavaran Mitra in CDM and suggested measures at policy level for CDM projects.
Participation in Bangkok Climate Change Talks 2009
We participated in meeting of the Ad Hoc Working Group on Further Commitments for Annex I Parties under the Kyoto Protocol (AWG-KP) the Ad Hoc Working Group on Long-term Cooperative Action under the Convention (AWG-LCA) which took place between 28 September and 9 October 2009 at Bangkok, Thailand.
Paryavaran Mitra became a member of CAN-Climate Action Network. Under this network a group on CDM was formed to give direct suggestions to UNFCCC. Also met Mr. Shyam Saran (India's foreign secretary) and had talk about issues and questions related to CDM.
Networking with other organization
Paryavaran Mitra is a member of CANSA (Climate Action Network – South Asia)
Participated in CUT THE CARBON March organized by Christian Aid in UK in 2008.
To Know About Our Efforts to make Clean Development Mechanism transparent Click Here…