"My Class My Forest" was a project initiated by Reforestation Up2Green, a France-based NGO in collaboration with Paryavaran Mitra during 2016-17. The goal of the project was to "Educate and engage elementary school students in forest conservation and reforestation in the world". The objective behind this one-year project was to sensitize primary students of standard 6th and 7th (approximate age group from 11 to 13 years) of Ahmedabad about the importance of trees and forests.
The main emphasis of this project was to bring awareness among the children about the functioning of forest ecosystems and their interactions with biodiversity, water cycle and carbon cycle in a fun and interactive manner. Although the topics were taught in their respective curricula, the idea behind this project was to teach the students differently and emphasised in great detail. Also, the students needed to be aware why the forests are diminishing as a consequence of urbanisation and the need for reforestation for sustainable development.
While Reforestation Up2Green provided the materials, Paryavaran Mitra was the backbone and support of the project, approaching the schools, training tutors, and conducting sessions, and reporting. The main criterion was to approach maximum schools from economically weaker sector, while primary schools run by Ahmedabad Municipal Corporation and private schools were also approached.
Tutors were thought of as the key elements and facilitators, who would be working closely with the students, so identifying tutors, giving them training and guidance to undertake activities in a systematic manner in order to achieve the objectives was an important part of project. Leading to this was trainings organised for the selection and training of teachers; and designing and developing implementation patterns of sessions.
The session consisted of 45-minute presentation about importance of tree that was interactive and detailed.  To inculcate this awareness permanently, the participating students given chance to express their union with the concept of reforestation by drawing a tree on the sheet of paper and all the drawings are uploaded on website india.myclassmyforest.org thus representing a virtual forest.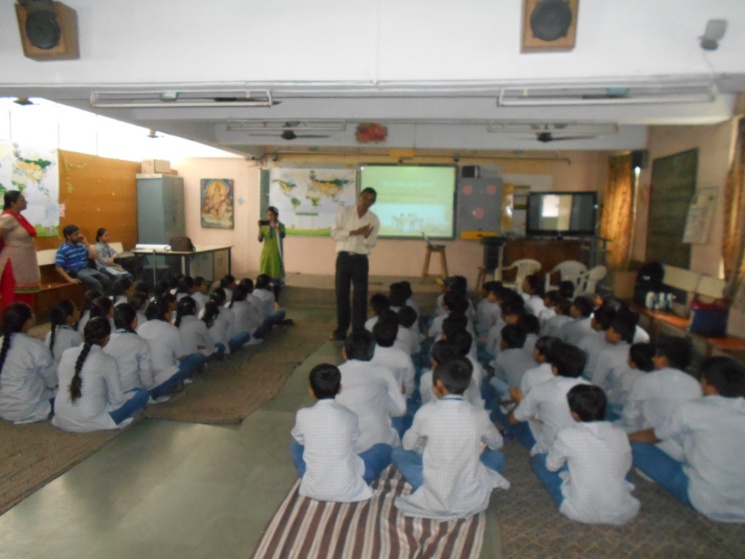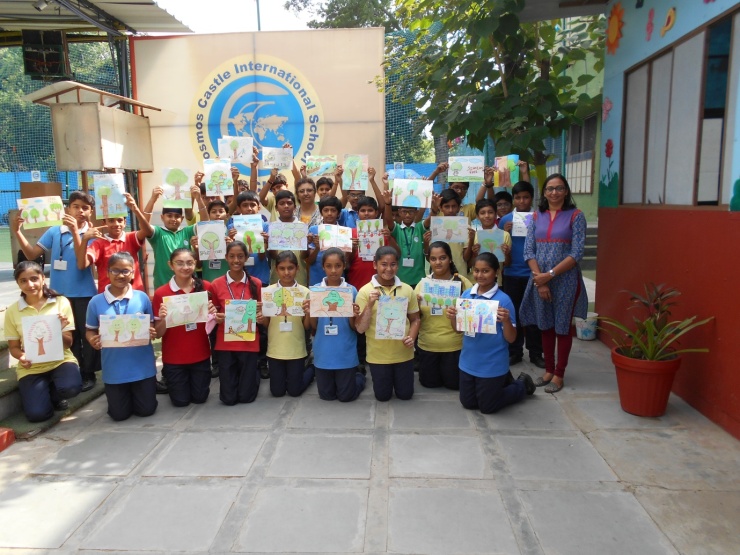 At the end of the project, we conducted 212 sessions (with an average 50 students per session) and were able to reach 10,040 students and 71 schools (English and Gujarati Medium). The project was a success among the students, showing their concerns towards such environmental issues and being made aware of them by including the teachers as well. The amount of participation was also said to be quite monumental and turned out to be a great hit. School were enthusiastic and we received very good response from students as well teachers.